If anyone hasn't heard yet, Russell Simmons and Steve Rifkind are getting back in the music game in a big way.
One of the first artists that Russell and Steve are circling is a singer by the name of Agnez Mo. People here in the states may not know who she is, but Agnez Mo happens to be the most decorated pop star in Indonesia. (Feel free to go to Wikipedia and provide more info).
Indonesia happens to be the 4th largest country in the world, but Agnez's drive and ambition has brought her to the US, where she has been recording with producer extraordinaire Timbaland. The result of their collaboration has yielded some really hot tracks – the first of which is the just released "Coke Bottle". The track features not only Timbaland, but the king of the South himself T.I.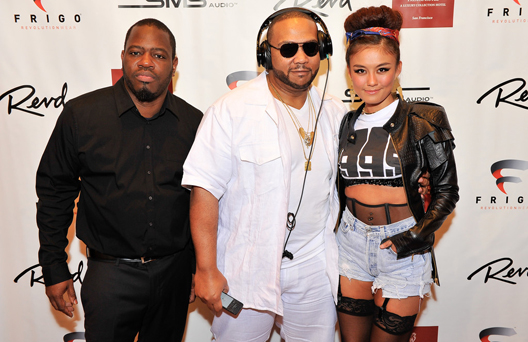 This past Tuesday, Agnez and All Def Music dropped by radio station Power 106 in Los Angeles to world premiere the track by way of live stream, and the tune in factor was not local or regional, but global. Driven by the listeners of the nightly radio show, combined with Agnez's fan base in Indonesia, the impressions and fan engagement for the live stream at Power 106 was something they hadn't experienced in some time.
"Coke Bottle" was just made available for download on iTunes yesterday, and from early numbers, the single is already a hit.